We Pay Instant Cash for Mercedes Scrap or Unwanted Vans
Australia, we are the Mercedes Premium van wreckers from last 10 years.  We offer multiple services to our customers and in most efficient and satisfying way. We even offer cash for cars in the town. So no matter whatever is the condition of your Mercedes van our team of Mercedes Van Wreckers can help you here in Australia. Not only this, but we will also remove your old and completely dysfunctional Mercedes Van totally for free.
If your Mercedes van is old, useless, and completely damaged and you are looking for the dealers who can help you out in getting rid of it then you are at the very right place. Because having worked on Mercedes Benz models from last many years, Mercedes Van Wreckers understand best that how to make a good deal with the customers and make them happy at the end of every deal.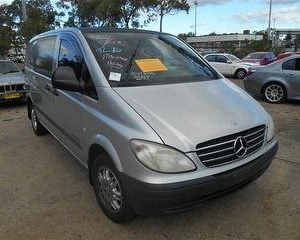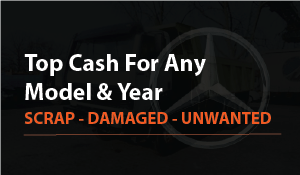 Mercedes Van Wreckers Offers Free Van Removal Services to its Customers
Our Most Appreciated Services:
As a premium Mercedes Van Wrecker in the town, we can assure you that we will satisfy you by providing you with the following amazing services:
Mercedes Van Wrecking
Cash for Mercedes vans
Same day Mercedes van removal facility
Fast and reliable services
Don't waste a single minute now. We promise you we will be your best choice of life.
Mercedes Vans We Buy:
At Mercedes Van Wreckers we can help you in selling:
Citan
V-Class
Vito
Viano
Valente
So if you have any of the above Mercedes van model and its condition is bad enough and you want to get rid of it; then Mercedes Van Wreckers is the best place for you.
For All Your Mercedes Van Wrecking Queries & Pricing Please call us Today On ….
Mercedes Van Wreckers Pricing Deal:
We will offer you 15, 000 for your worthless Mercedes van model. Getting money even for a useless thing isn't a good deal?
How can you sell you Mercedes Van to us?
We have made the entire process of approaching and selling your van to us very easy. All you need to do is to follow these steps:
Call Mercedes Van Wreckers.
Discuss your Mercedes Van case with our team of expert professionals on the call while sharing your van details with the team.
Your call will be ended with official quote price offered by our team keeping in view you van condition.
If you get to agree with our offered quote, then you will share the location/address of your Mercedes Van so that our team can come and pick it up from you.
Not only this; we will offer on spot CASH for your old Mercedes Van.
Good deal or not?
Mercedes Van Wreckers is the largest independent Mercedes wrecking company from last many years and with our professional customer care services we prove it to our returning clients as well.